Industry Updates
When Museums Go Digital: The Birth of a Virtual Art Museum
Writen by Andrei Vandy on 08.12.2021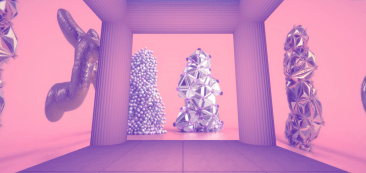 Traditionally, people would go to a brick-and-mortar museum like Louvre or MoMa to admire the best artworks around. But as digital art grows in popularity, a new type of museum gets born: one that's virtual, part of a metaverse. Pixlr, a popular design and photo editing ecosystem, is building the world's largest NFT art museum: Pixlr Genesis.


The new space aims to bring artists, investors, collectors, and enthusiasts together as patrons-of-the-arts within the NFT space. Pixlr Genesis will be a fully-fledged ecosystem where members can display their artworks, mint new NFTs, and network with other art collectors and creators.


"Now that the world has gotten more and more divided due to the pandemic, it's getting harder to travel and admire stunning artworks around the globe. Hence, what better time than now to rekindle your passion for art and explore the 10,000 art pieces that Pixlr Genesis has to offer? You can even play a critical part to nurture the second Renaissance, which would mark another revival of the arts, perhaps greater than we can anticipate,"
reveals
Pixlr on their blog
.
Pixlr Genesis will release up to 10,000 exclusive NFT passes upon its launch. These passes are basically digital art pieces generated by the platform's artificial intelligence tools. They act as a seed, a ticket for future drops, and a method for earning ART tokens. On top of these initial passes, the platform plans to sell over 2,000 NFT passes each year for the upcoming five years.


Every NFT pass grants exclusive access to new community drops and has a cryptographically hashed connection to the next NFT and its derivatives. It also grants access to Pixlr tools that help create NFT-based experiences.


Owning an art piece allows users to decide what will be displayed in this metaverse museum, how to invest secondary royalty funds, and participate in fractional bids. The platform intends to reinvest 25% of the secondary royalties generated in perpetuity to acquire new art and support artists.