Updates News
Cristian Onețiu becomes Advisor
Writen by Andrei Vandy on 09.12.2021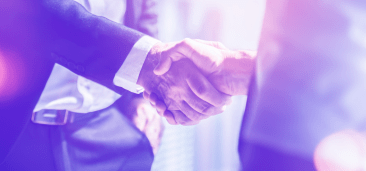 The First Blockchain and NFT Based Social Network's Road to Success: Entrepreneur Cristian Onețiu Becomes TOKHIT's Advisor
Cluj-Napoca, September 20th, 2021: Cristian Onețiu takes on the challenge of becoming the first advisor of TOKHIT, the world's first blockchain- and NFT-based social network, which was launched by Welthee Launchpad. The entrepreneur becomes the first member of the start-up's upcoming Advisory Board.
Cristian Onețiu joins this project fully convinced of the high level of innovation brought by this start-up and its ambitious vision of giving content creators complete freedom, following several talks between him and the businessmen who built TOKHIT and Welthee, Andrei Ureche (Vandy) and Cristian Voaideș. The entrepreneur has over 15 years of business consultancy experience, during which time he has built businesses worth more than €100 million. His expertise will bring clarity, accelerated growth, and most of all, credibility, to this start-up.
"I am a strong believer in innovation, democratization, and global descentralization. This is the main reason why I'm eager to lend a helping hand whenever I see projects that share my beliefs, provide practical solutions, and have a team determined to make their vision real. And I do it through my expertise, my network, my reputation, personal investments, and new investors. Dubai's launch, where I recently relocated, fits me like a glove. I can have a greater impact from this place, blockchain's and tech investors' epicenter. Dubai offers great investment opportunities for the companies that show the potential of becoming a 'unicorn'. And I believe that TOKHIT is one of them," stated Cristian Onețiu.
"We are happy to have Cristian Onețiu as a partner and we consider his TOKHIT interest a vote of confidence, especially since it comes from a businessman with a vast experience in business scaling. The openness shown by the international market towards our revolutionary idea gives me the confidence that the general public is ready for a new stage in social media, and we are ready to meet their expectations," stated Andrei Ureche (Vandy).
TOKHIT, 5-Star Dubai Pre-Launch
TOKHIT, the revolutionary start-up initially valued at 3 million euros, will be showcased on September 22nd to hundreds of investors and top influencers from all over the world in an exclusive event that will be held in Dubai. The participants will have the opportunity to join the pre-sale stage of the project by buying HITT Tokens packages at an exclusive price. The pre-sale stage has begun on September 4th, and the value of the packages bought so far exceeds €1,5 million.
About TOKHIT
TOKHIT
is the first social network dedicated to the creative industry, artists, influencers, and various other professionals that is based on blockchain and NFT technologies. This revolutionary project was launched by Andrei Ureche and build together with Cristian Voaideș. TOKHIT was launched through Welthee Launchpad, an online investment platform for volatile markets focused on risk assessment.