Updates News
TOKHIT, a new social network
Writen by Andrei Vandy on 09.12.2021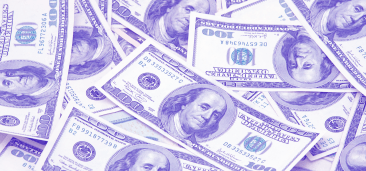 The $3 Million Romanian Project: TOKHIT, a New, First-Of-Its-Kind Social Network Based on NFT and Blockchain Technology
Cluj-Napoca, June 3rd, 2021: A new social networking platform based on NFT and blockchain technology sees the light of day nowhere else but Romania. TOKHIT is the first social platform that enables its users to create native NFT quickly and creatively, at a very low cost. The project, which was initially valued at $3million, is developed by two experienced businessmen from Cluj-Napoca and is dedicated to the creative industry, artists, influencers, and various other professionals.
TOKHIT was well-received on the market, as proved by its Seed Funding success, a step specific to blockchain projects that allows interested parties to support it through a financial contribution. TOKHIT's founders are confident in their ability to offer content creators new opportunities.
A game-changing disruptive approach
"We're both excited and thrilled to stand behind this world premiere, a revolutionary project that will hopefully be appreciated and get noticed through its innovative approach. Content creators will join, through TOKHIT, a community where they can experiment and create new ways to interact with their target audiences. More than that, TOKHIT aims to become an ideal medium for users looking to monetize their entire professional activity. Following this initial $3million evaluation, we're even more optimistic regarding TOKHIT's future," stated Andrei Ureche (Vandy), project founder and businessman.
TOKHIT Applications Are Now Open
Those who want to join the TOKHIT community, or are just curious about it, can now apply to gain access. All they have to do is access
tokhit.com
, where they will find all the needed details and have the opportunity to become a part of this exclusive community. Even better, they will be the first to gain access to this new digital world and have the opportunity to interact with other users.
"At this stage, we invite everybody who wants to learn extra details about the project to join the TOKHIT community by accessing our official website. We will soon come back with more details on how the app will work and how its interface will look like," continued Andrei Ureche (Vandy).
NFT (non-fungible tokens) is a data unit stored on a digital register known as blockchain. The NFT innovation guarantees the originality and uniqueness of a creation's digital certificate.
In March this year, a world record was set, which further proves this technology's ascension: a fully digital artwork (NFT) belonging to Beeple was sold for $69 million. This transaction is another sign of the veritable revolution happening right now on the market.
-The End-
About TOKHIT
TOKHIT
is the first social network dedicated to the creative industry, artists, influencers, and various other professionals that is based on blockchain and NFT technologies. This revolutionary project was launched by Andrei Ureche and build together with Cristian Voaideș, two businessmen with vast business acumen. Andrei Ureche is a businessman, brand strategist, designer, and brand-consumer relationship specialist. So far, he worked with brands like
Audi, Volkswagen, Untold, Banca Transilvania, Neversea, Adevărul, Digi24, Lorand Soares Szasz, Cristian Onețiu
, and many others.
On the other hand, Cristian Voaideș founded the Welthee platform and comes with a rich background of over 30 years in the business development field. Currently, Welthee is the only platform in the world that allows you to build your business through risk-free investment strategies, no commissions, quickly and easily.
Presenting
The Proof of Users
Gain Access to the Innovative Rewarding System Integrated in the TOKHIT App and discover new Investment Opportunities.
Learn More
The Roadmap
A short projection of the new features & connected products planned to be developed alongside the TOKHIT App.
TOKHIT's Alpha Launch
The first, limited-access version of the TOKHIT App
The GateArt Launch
A collaborative content sharing platform
The AirHugs Gang NFT
The first NFT collection powered by TOKHIT
The First In-App Game
The first game to be integrated in the TOKHIT App
Kolect Development
The NFT wallet that will be integrated in the TOKHIT App
The TOKHIT MetaLaunch
The official, worldwide launch of the TOKHIT App
A MultiChain Entertainment Ecosystem
An NFT Wallet. A Secure Messaging App. An NFT Marketplace. A Blockchain-Based Shopping Platform. A Metaverse. A Gaming Platform.
Learn more
TOKHIT is powered by HITT tokens, a multi-functional crypto coin that can bring you active or passive incomes.
Buy HITT Tokens